The Flow
The easiest way to get laid or get a girlfriend.
eBook or audio.
318 pages / 4 hours, 23 mins.
Instant download and/or listen online.
Opens on phones, tablets and desktop computers.
Lifetime access to redownload and listen online at any time.
If you don't know what is taught in The Flow, you will get rejected by almost all women you attempt to pick up in your life.
You will try to pick up women, but it won't work for you and you won't know why.
You will see other guys easily attract and pick up women and may wonder, "How is getting her to like him so easily? Why did she just kiss him? What is going on?" and you won't ever know.
It will always be a mystery to you.
That is, unless you decide to read The Flow and discover what you've been missing out on.
How does it work?
The Flow is the easiest way to get laid or get a girlfriend because you start off by creating a spark of sexual attraction inside of a woman and then you build on her sexual feelings for you.
When you start off in that way, everything then just flows from one step to the next between you and a woman.
You feel attracted to her, she feels attracted to you and you both feel a unique connection and want something sexual or romantic to happen.
Then, when the moment is right, you make a move (i.e. get her number, initiate physical touch, move in for a kiss, or take her home to have sex with you) and she happily goes along with it.
How do you do that?
Exactly what to say and do at each step of the way is explained in The Flow.
The Flow has been tested and proven to work and it never fails.
It is the easiest way to get laid or get a girlfriend and it works on all kinds of women.
Best of all, women appreciate you for actually knowing how to naturally attract them and then guide both you and her towards something sexual and romantic.
Most guys have no idea how to do that, so they just talk to women and hope that something happens, which rarely, if ever does.
The woman ends up rejecting him, or saying, "You're a nice guy, but I'm not looking for a boyfriend" or, "Sorry, I don't give out my number" or, "Sorry, I'm not interested in dating anyone right now."
He thought he did everything right, but he didn't and he has no idea what he is missing.
So many guys continue to experience that kind of painful rejection and lose opportunities with women (who would have actually dated, had sex or a relationship with them if they approached the interaction differently) for many years or even decades in their life.
Eventually, a guy often feels like he has to accept an unattractive woman so he at least has something.
Yet, for the rest of his life, he then feels miserable, annoyed and even angry that he couldn't ever figure out how to get himself a pretty girlfriend.
Not you though.
From now on, you are going to instantly attract women in a powerful, natural way when you begin talking to them.
As a result, you will see that women open up to you right away, feel compelled to contribute to the conversation, try to get to know you and hope that you move things forward with them.
You will literally begin to enjoy your choice of women and your only regret will be that you'll wish you'd known about this sooner.
In fact, that's one of the most common things we hear back from men who've read The Flow.
They had no idea how easy it was to get laid or get a girlfriend and because of that, they wasted many years and sometimes even decades experiencing painful rejection after rejection.
Then, when they learned The Flow, they instantly began attracting and dating multiple pretty women, or settled down with a pretty girlfriend.
So, get ready.
Your life with women is about to change in so many positive ways.
Your confidence is about to skyrocket.
You are finally going to get what you've always dreamed of experiencing with women.
Enjoy The Flow and the amazing times ahead for you with women!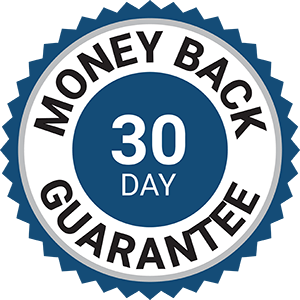 The Flow eBook and The Flow on Audio contain the exact same information, except The Flow on Audio is The Flow eBook, read to by Dan Bacon.